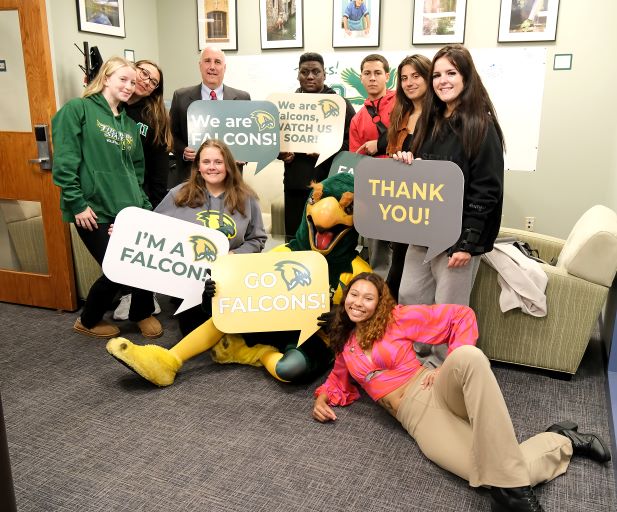 Thank you for your help in making the 2023 Go Falcons Challenge a success!

The 5th Annual Go Falcons Challenge began Wednesday with President Lapidus' kick-off gift to each Falcon Athletics team. With Freddy spreading the word.
This was our largest Go Falcons Challenge to date with over 80 student athletes contacting over 1,800 Alumni and past sports donors along with a large number of family and friends to secure over 450 individual gifts (454) and over $20,000 ($20,654). This represents a 17.5% increase in donations and a 45% Increase in individuals making a donation to support one of our teams.