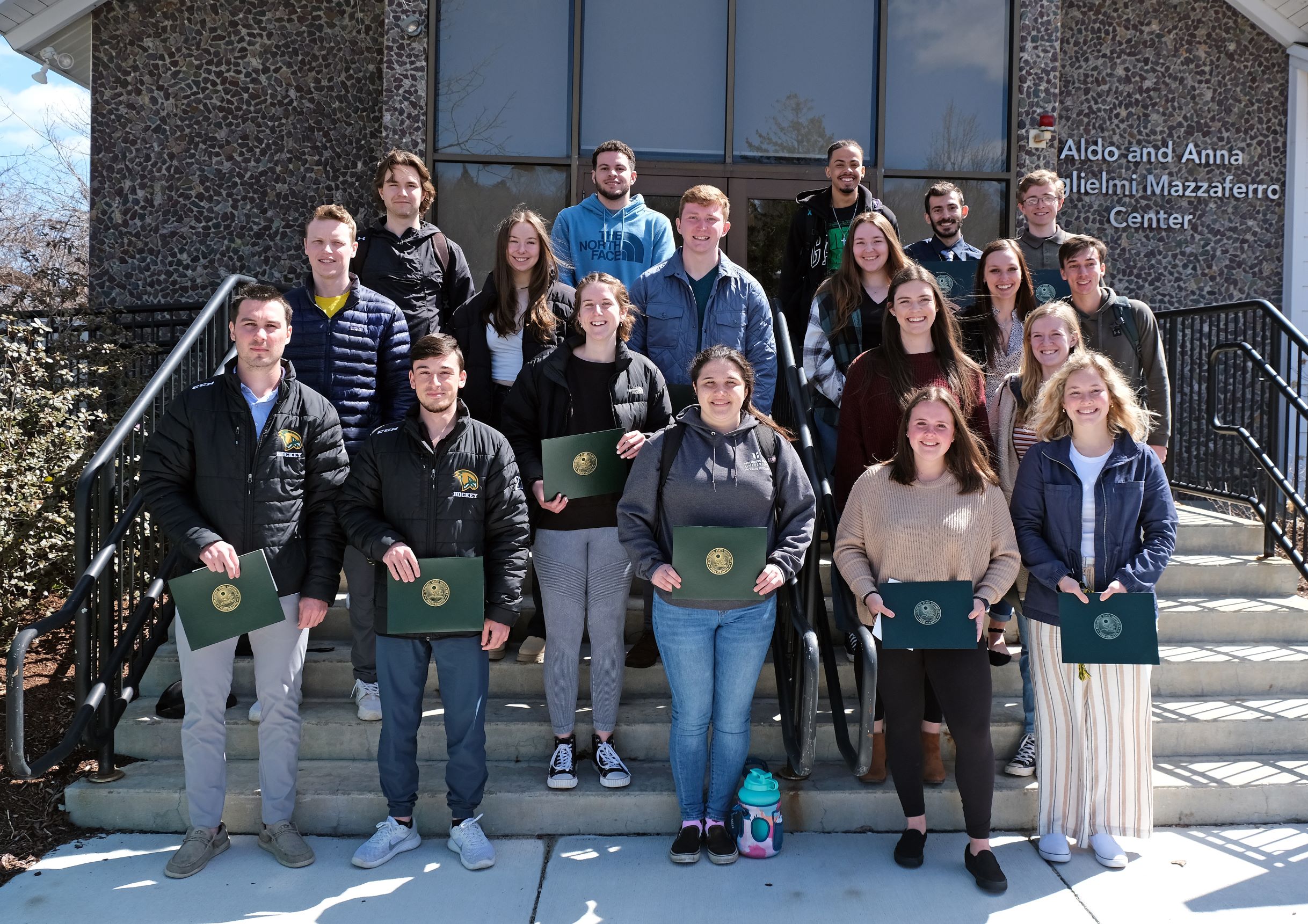 Fitchburg State University held its eighth annual National Collegiate Athlete Honor Society (NCAHS) induction ceremony on Monday, with 36 student-athletes being recognized for their academic achievements.
The National College Athlete Honor Society was founded at DePauw University in Greencastle, Ind. on May 17, 1996, as a student-athlete honor society for the recognition of high academic achievers and sport letter-winners as the collegiate level.
There are 269 chapters of the NCAHS, Chi Alpha Sigma across the country with Fitchburg State University designated as the Sigma Chapter of the Chi Alpha Sigma.