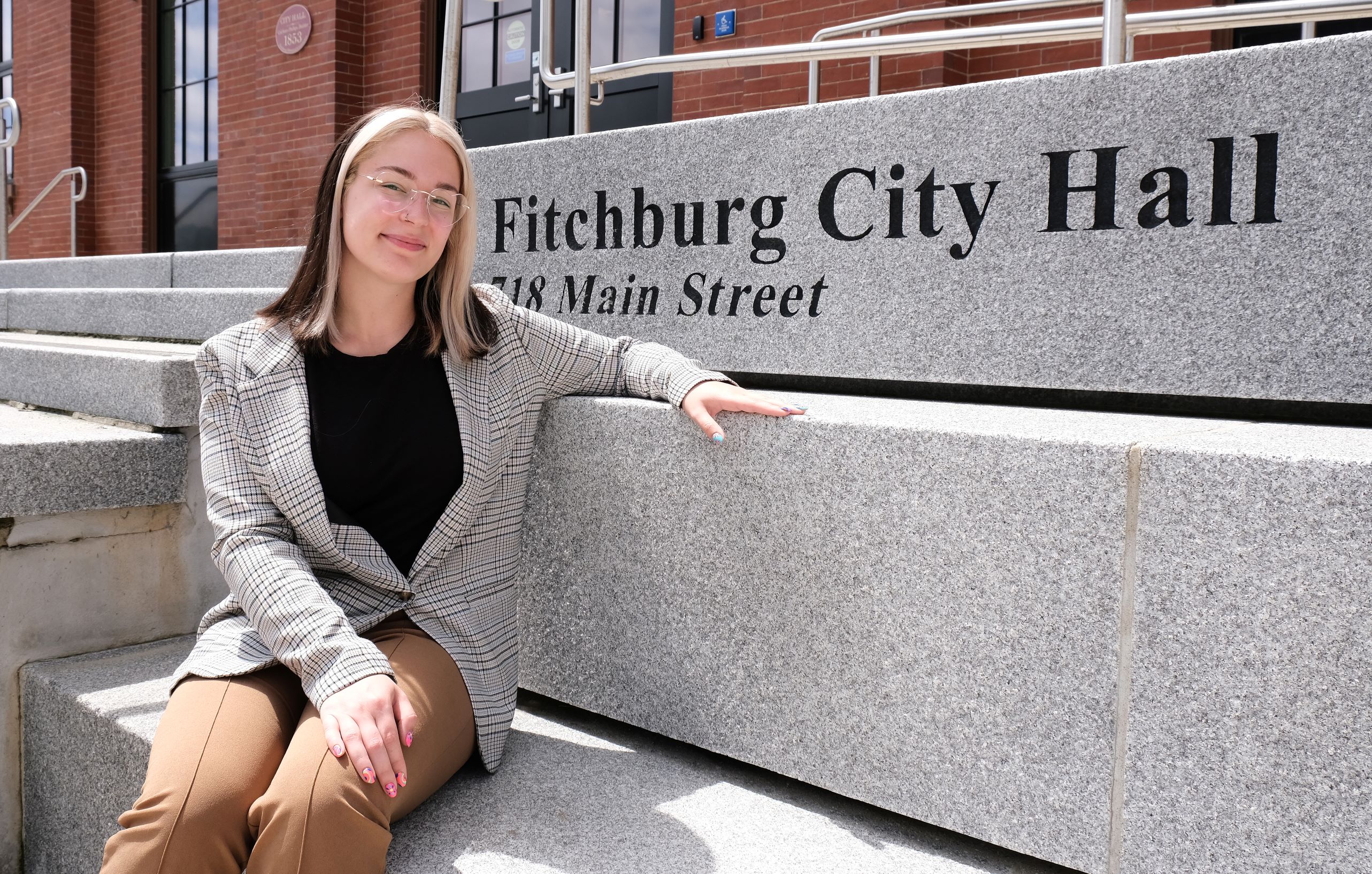 Rebecca Hess '22 is putting her customer service and political science skills to work.
"My political science simulations taught me communications and management skills. Even if I don't agree with you, I can understand your position so we can try to meet in the middle."
As a newly-minted university graduate, Rebecca Hess '22 has already made a career out of constituent service.
The Leominster native enrolled at Fitchburg State University four years ago because she wanted to stay local while pursuing a college degree in political science, and planned to keep working part-time.
"As soon as I turned 16, I had a job," said Hess, who counts Chuck E. Cheese and Barnes & Noble among her prior posts.
Those jobs weren't glamorous, but Hess learned a lot about customer service from the daily interactions with patrons. "I had years of interacting with so many different types of people," she said. "What I've learned is you can't be taught those skills without having that experience in customer service."