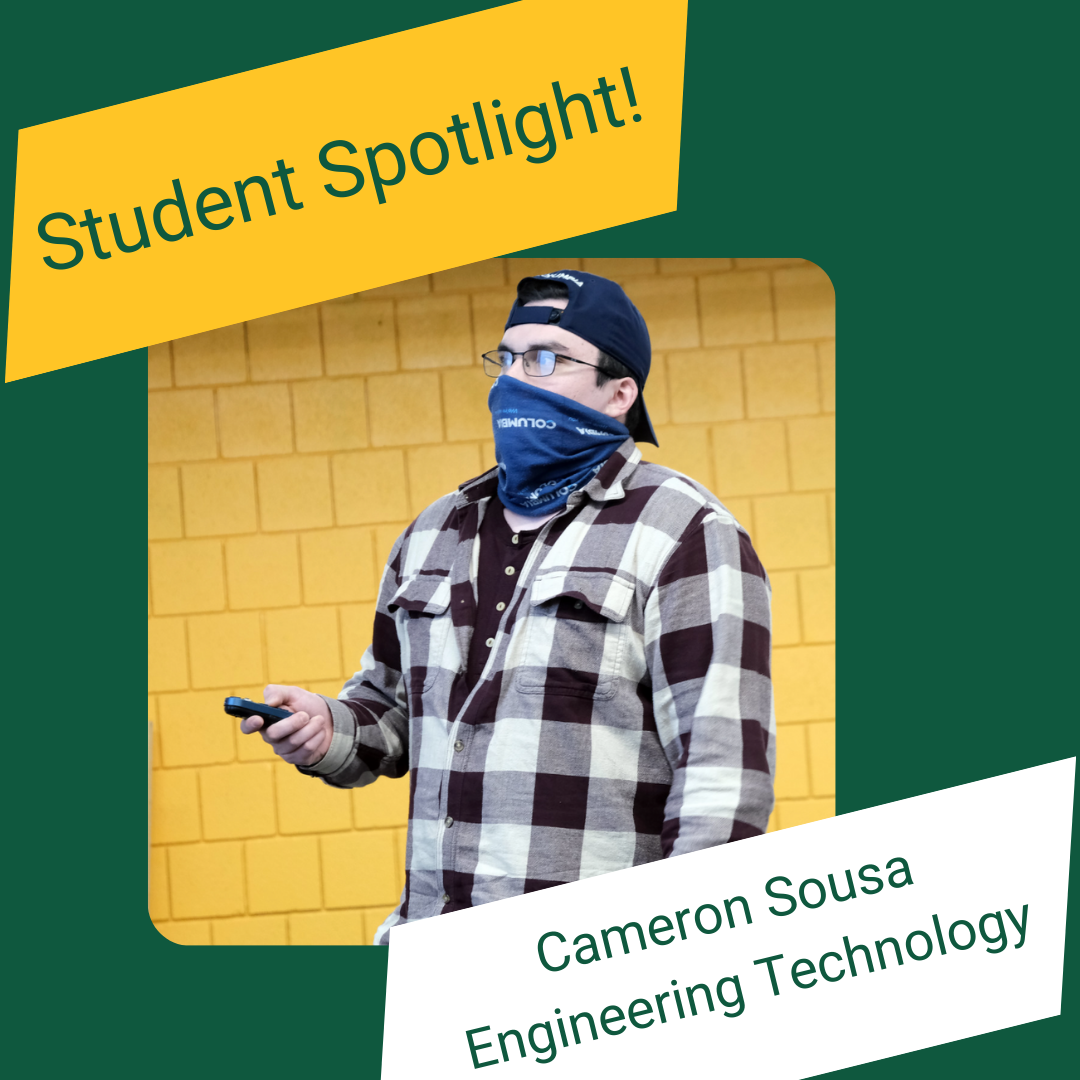 Here, We Soar! Do you want to see how student Cameron Sousa soars?

Student Spotlight! Cameron Sousa of Hudson is majoring in Engineering Technology with a concentration in construction management.

Sousa has been the president of the university chapter of the Associated General Contractors of America (AGC) Chapter for the past year. This chapter is all about building relationships with industry professionals, getting knowledge and insight from experts, attending professional meetings and site visits, and exploring opportunities for internships and jobs. Students interested in joining should contact Cameron at csousa11@student.fitchburgstate.edu. As chapter president, his duties include running workshops and bringing employers to classes to speak.

He also tells Fitchburg State's story as part of the university's Hometown High program, in which he visits local high schools to talk about the construction management program with prospective students.