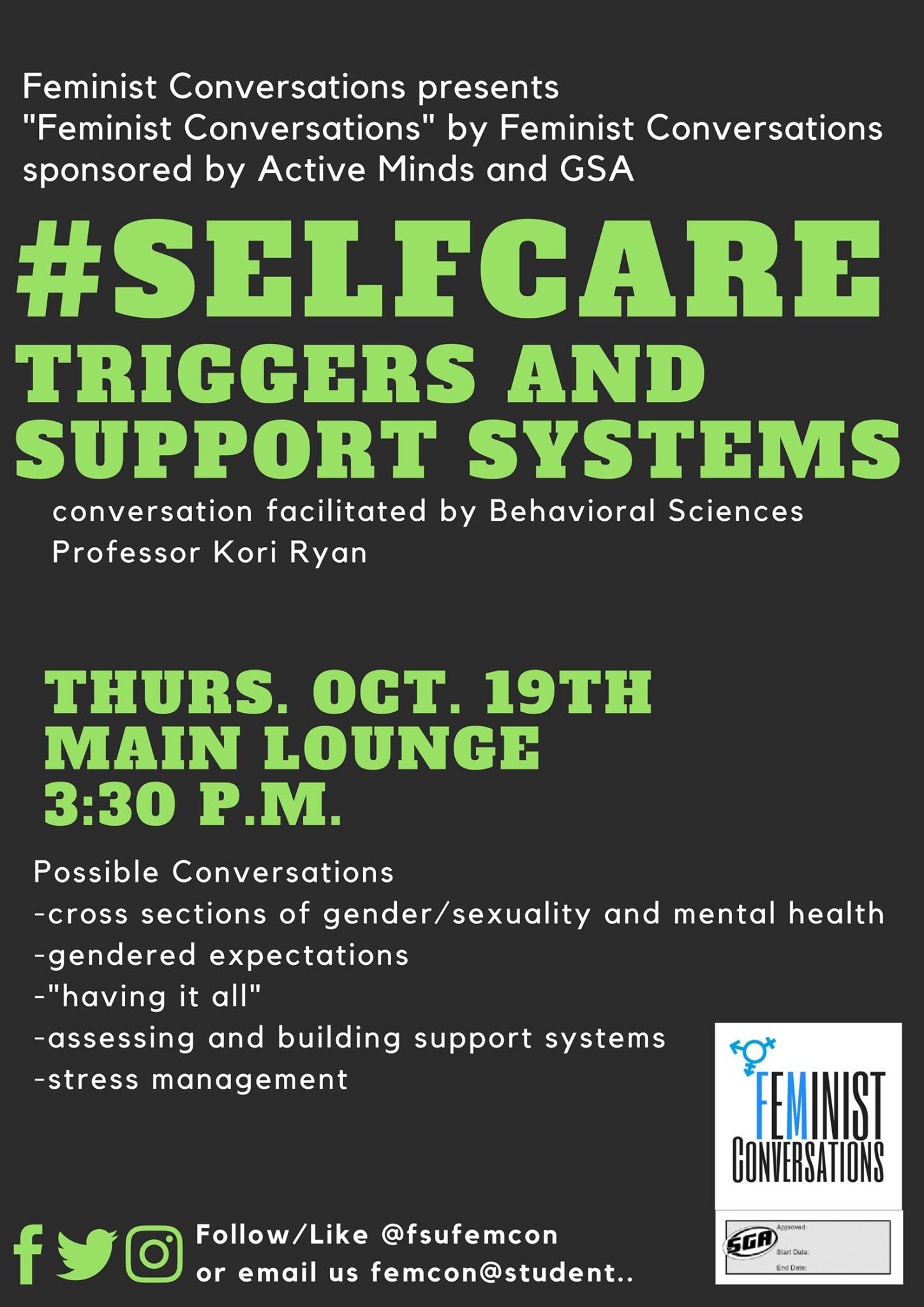 For some, the breaking point is obvious, like finding our fists lodged inside plaster walls. For others, it's when we curl our bodies up with our hands on our foreheads, fingers trying to comb through the stress. It's the moment you realize the whole notion of "finding yourself" in college can be filled with stress. The type of learning about yourself you need to do pushes you to be your very best, but might also push you to your mental breaking point.
This is one reason I stopped telling my friends to "have fun" on the weekends, and to take care of themselves, instead.
For me, "finding myself" has happened in conjunction with my attempts to help others succeed. Being a Human Services major and leader of a student-run mental health club called Active Minds has opened my eyes to the importance of maintaining mental wellness. The more I learn about helping others deal with their mental health, the more I learn about my own. I have learned about the many elements that can be harmful, from stress to illness and everything in-between. Being in college creates a whole new world of risks, because this is when mental productivity is most demanding.