Alums Willard French '76, David Holton '68, and William McCaffrey '76, along with Jeffrey A. Wolfman, Vice President for Institutional Advancement, were at the Klondike Ave. Warehouse this afternoon to inspect the Walter Harrod Antique Tool Collection with the intent of evaluating and categorizing for a potential exhibit. Walter F. Harrod, a 1940 graduate of Fitchburg State Teachers College, and Woodworking Professor in the Industrial Arts program (1947 - 1978) was a mentor to these, and countless other alumni.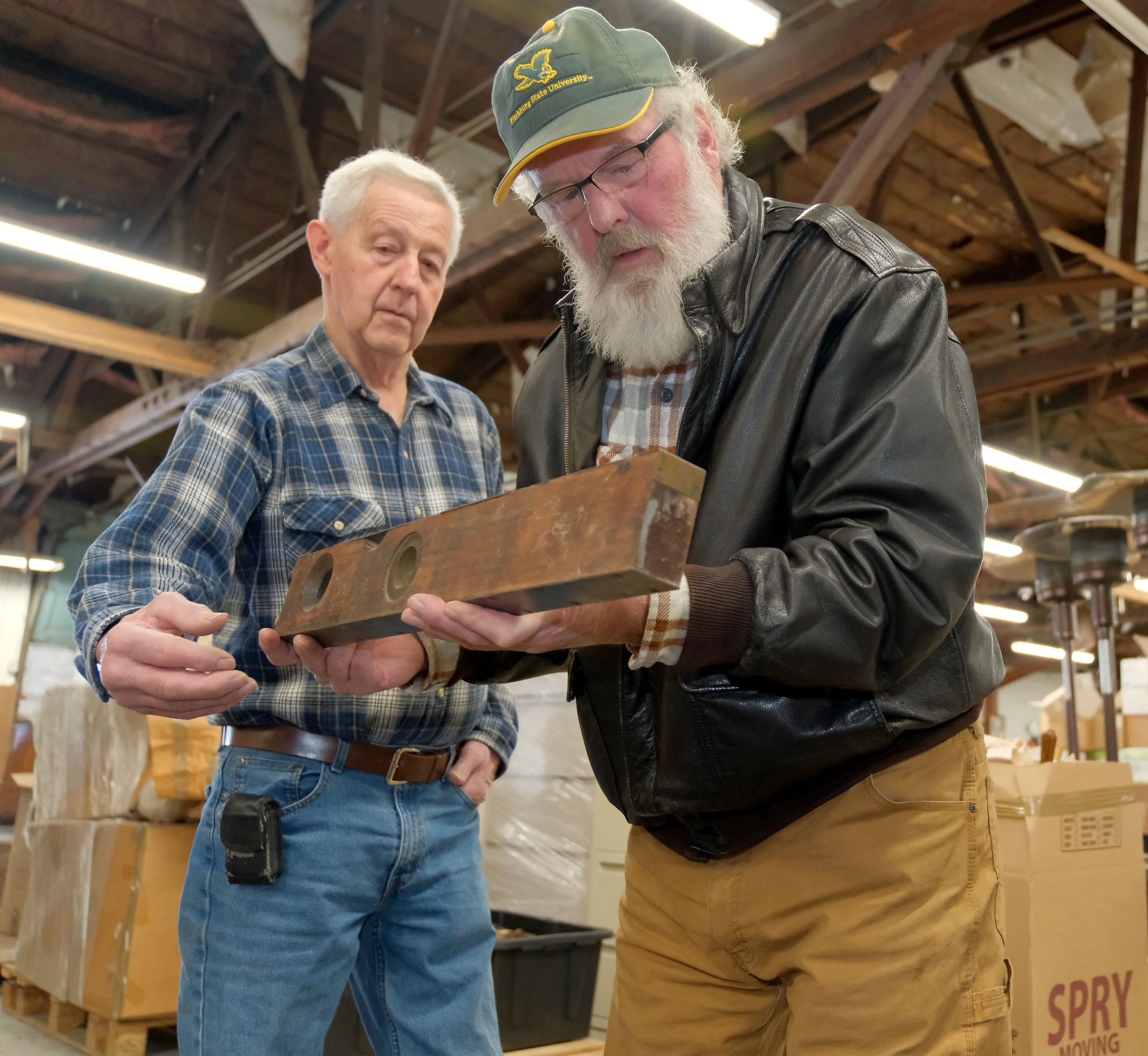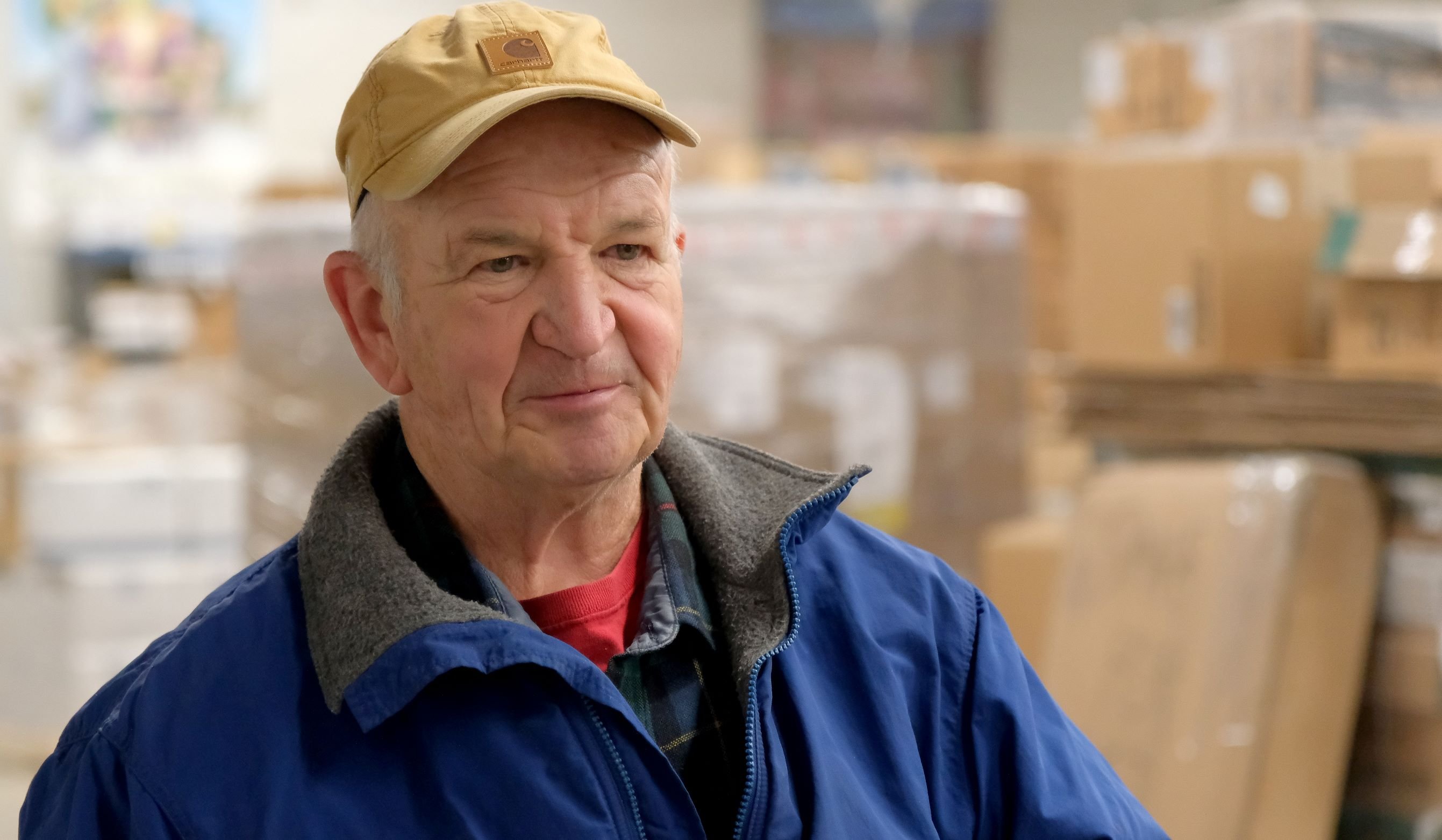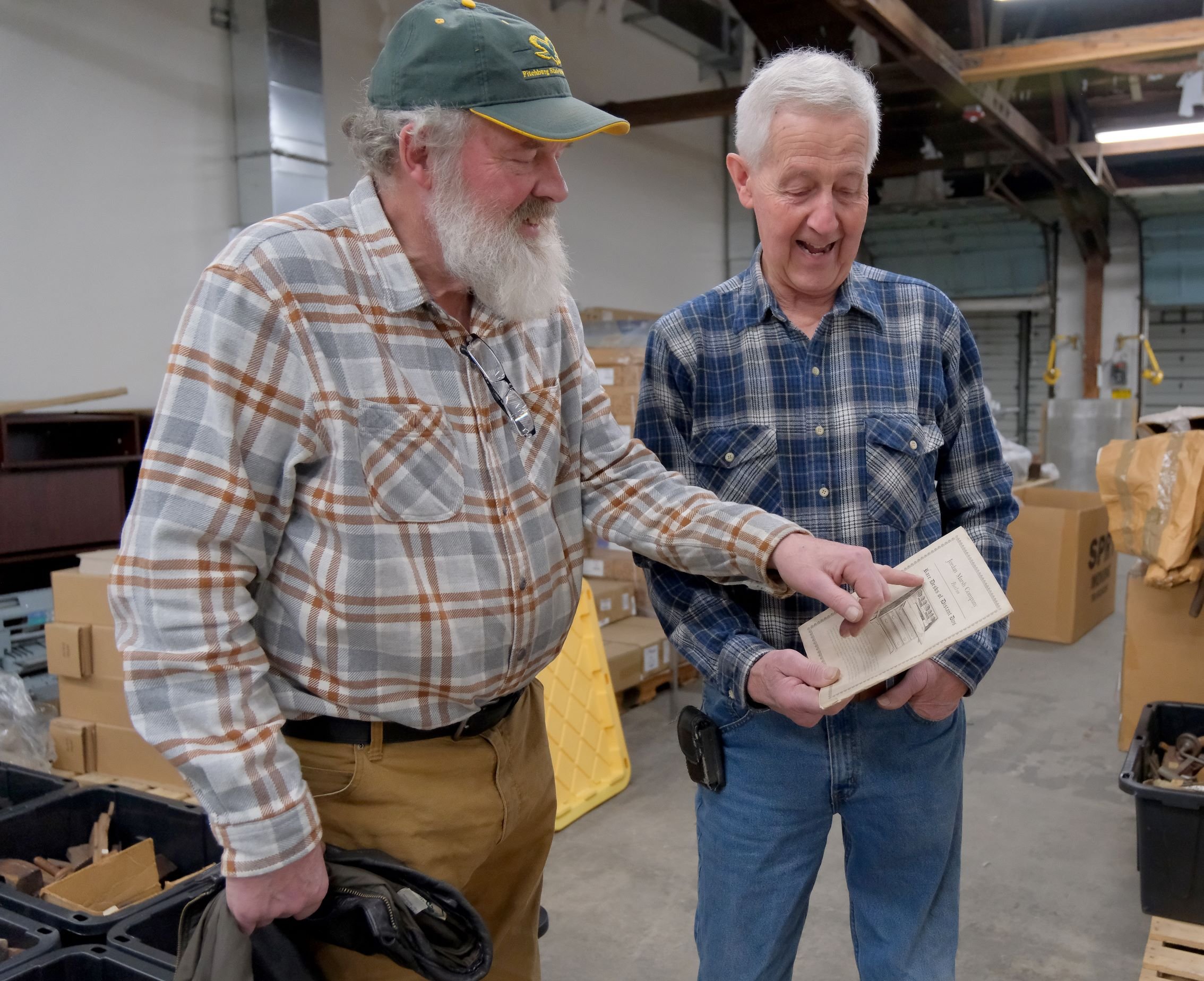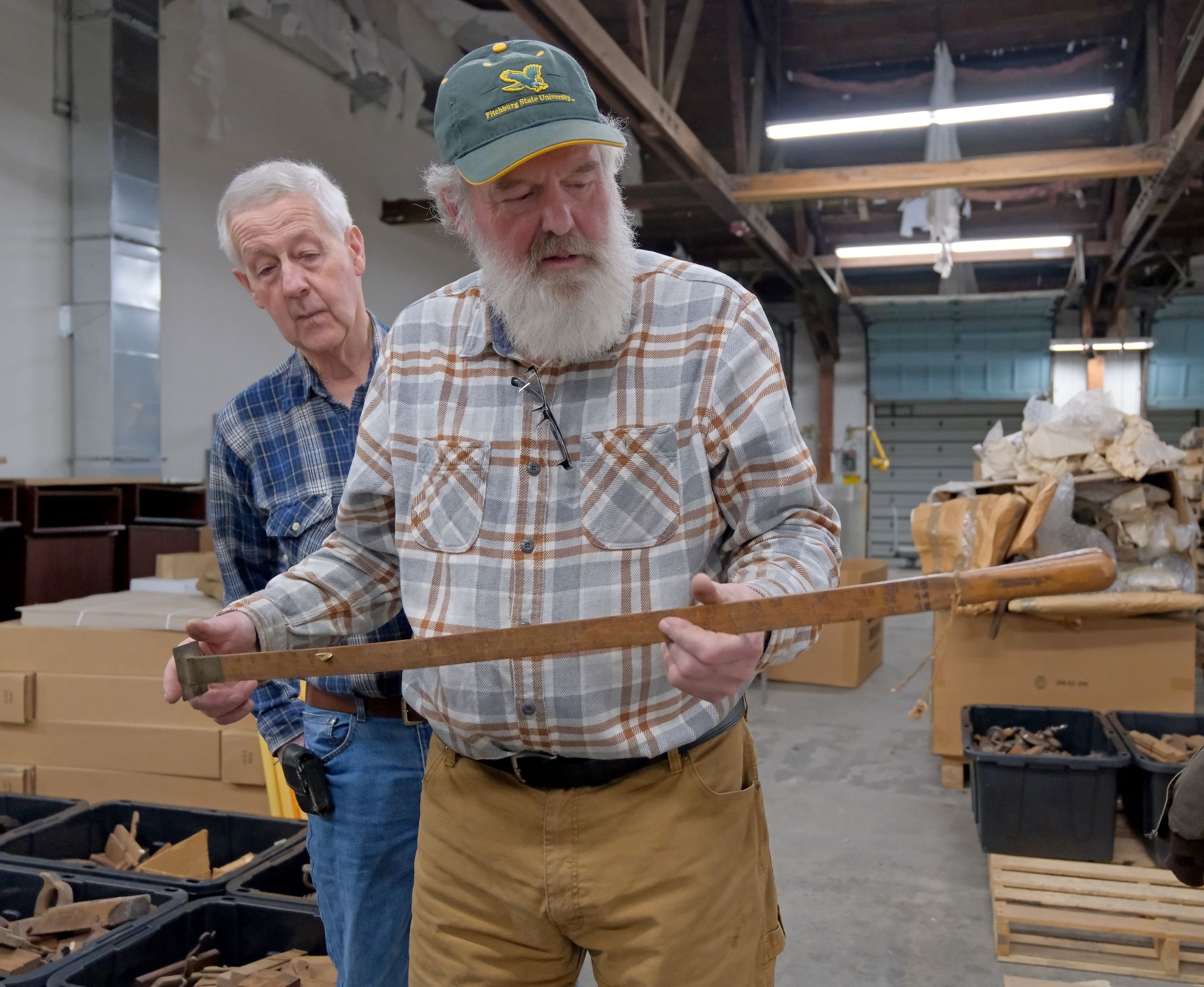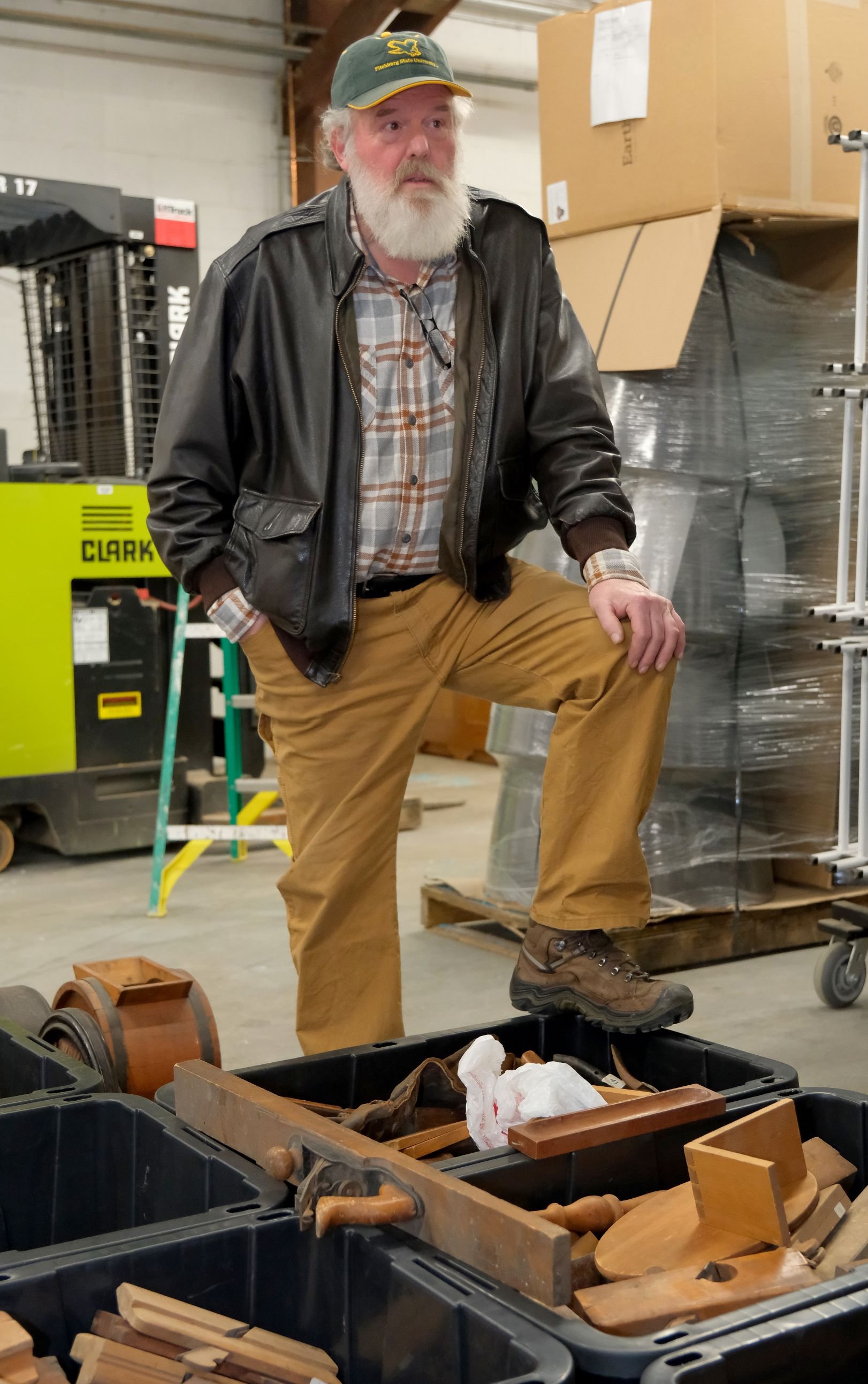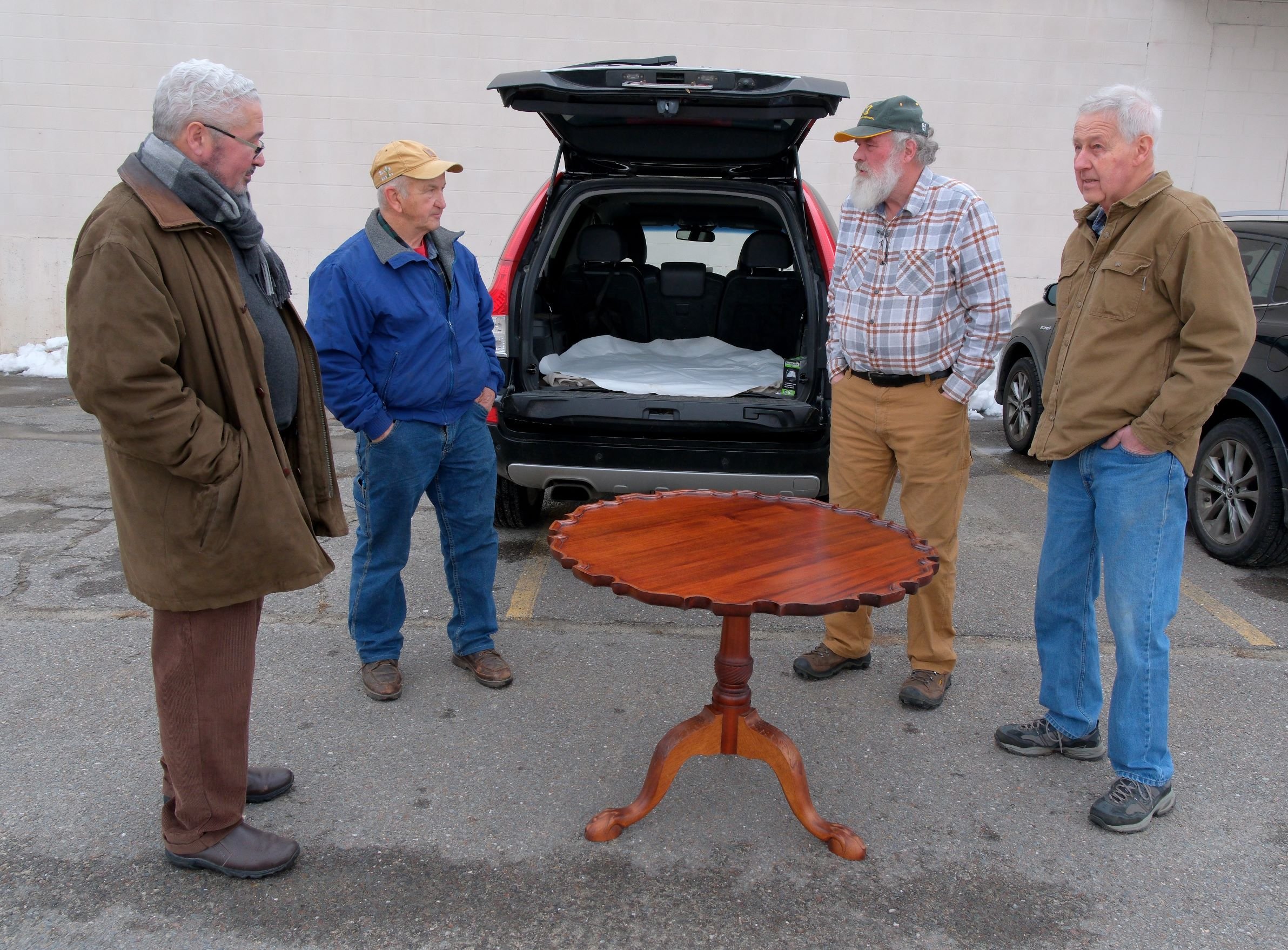 A Pie Crust table made by Walter Harrod as a gift to William McCaffrey, with the inscription;
"My third Pie Crust table is for William M. McCaffrey. A gift to express the bridge of friendship from your mentor, William F. Harrod, May, 1995."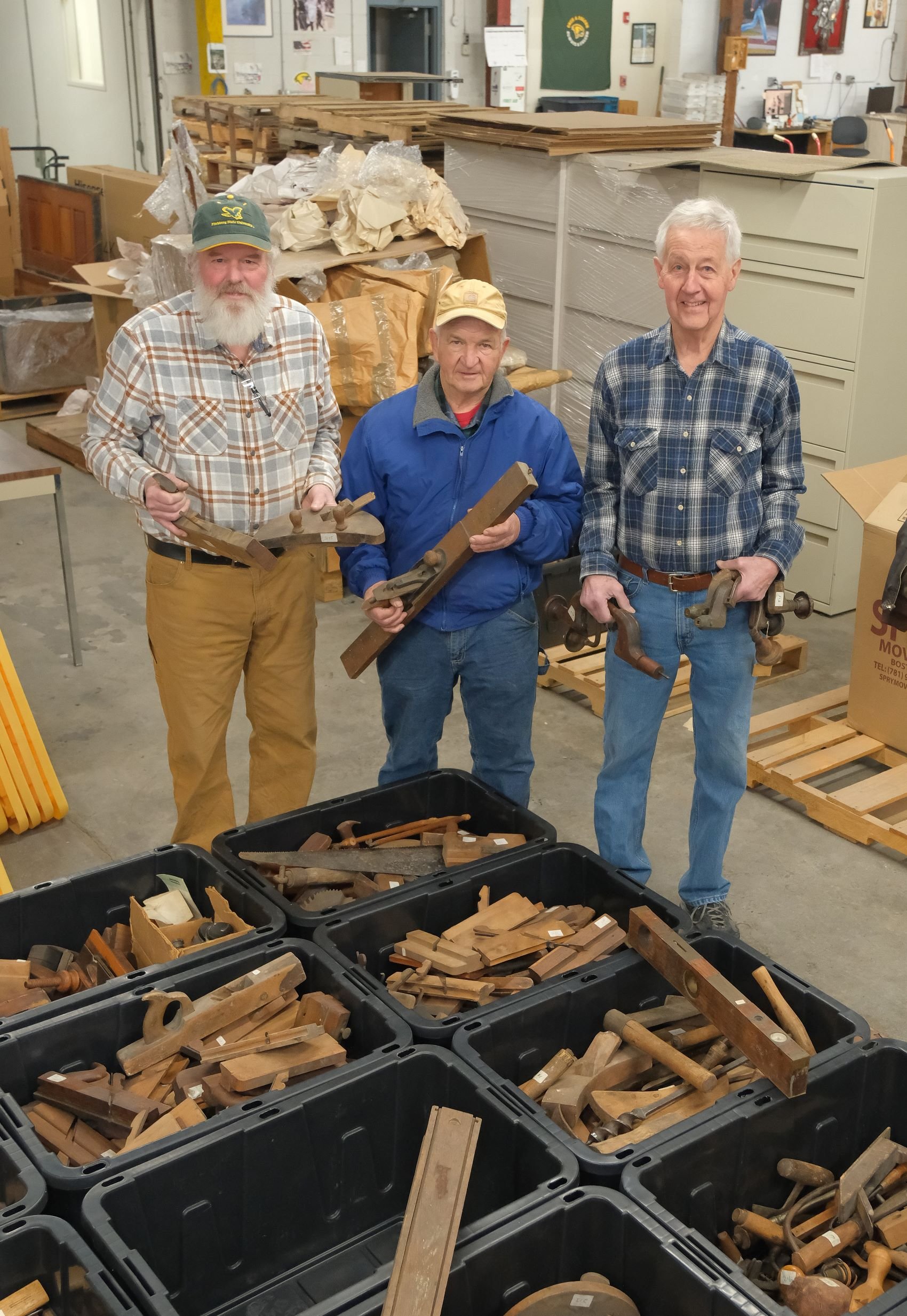 Willard French '76, William McCaffrey '76, and David Holton '68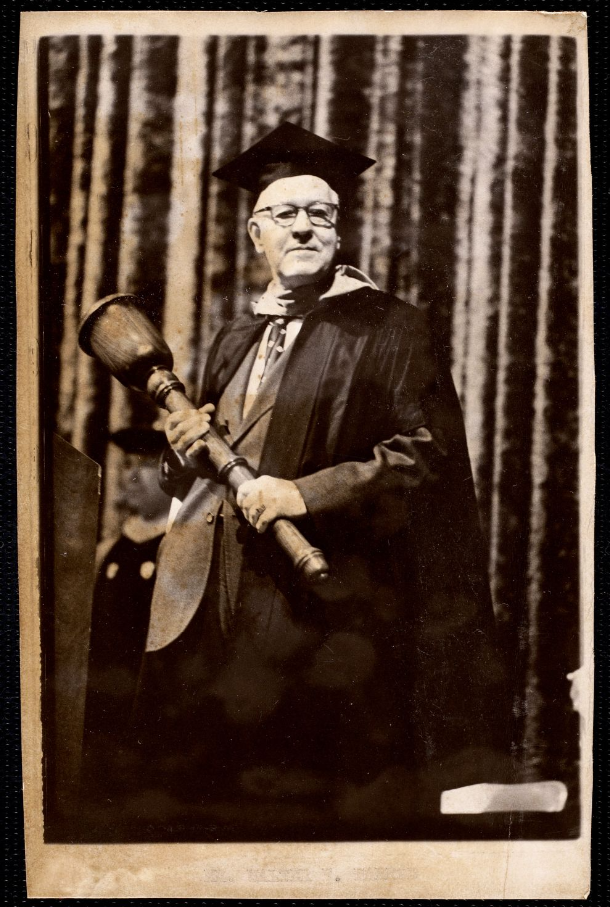 Professor Walter F. Harrod '40