Co-Producer and Director alumnus Graham Suorsa '02 screened his HBO Max documentary The Fastest Woman on Earth yesterday afternoon in Kent Auditorium. Mr. Suorsa gave a poignant and powerful introduction to the screening, recounting how his days at Fitchburg State University, and interactions with his faculty, formed him into the filmmaker he is today. One mention of note was Communications Media Professor Gunther Hoos, whose daughter, and Director of Alumni and Family Relations, Tanya Hoos Crowley MS '21 spearheaded the event, and introduced Mr. Suorsa. In particular, Graham mentioned how Professor Hoos took a chance on him, allowing him to do his own production one summer. At that time, Professor Hoos gifted Graham a new director's slate saying, "Now you're a Director, you need a slate." That slate has appeared in everyone of Mr. Suorsa's productions as an homage to Professor Hoos. Also noted were the love and support of his parents, Fitchburg State friends, and relatives that were in attendance.

The filmmaker also hosted a Q&A, along with an informal "Pizza with Graham" chat session after the screening to connect with Fitchburg State Falcons past and present.
You can watch the trailer for The Fastest Woman on Earth here.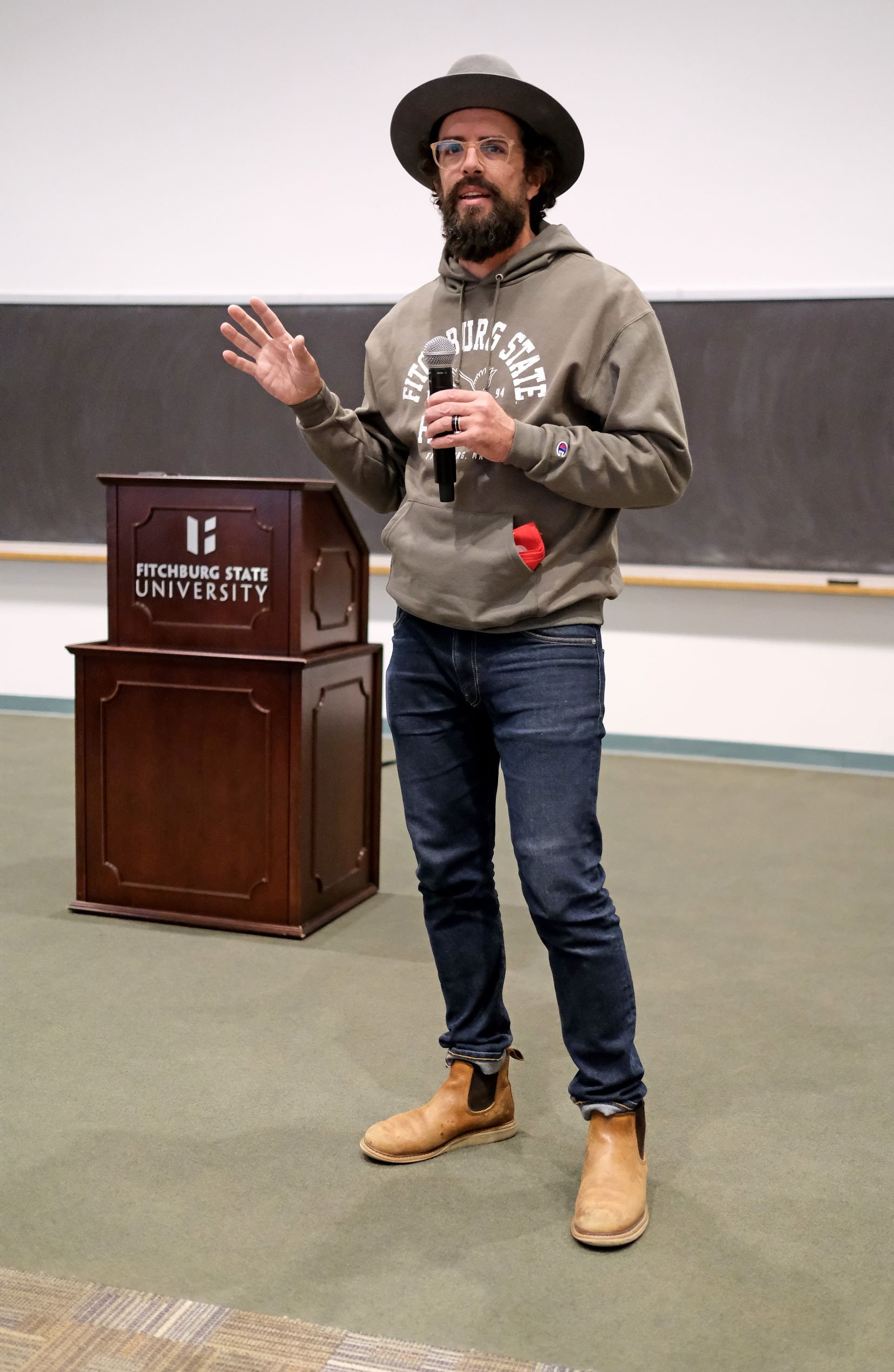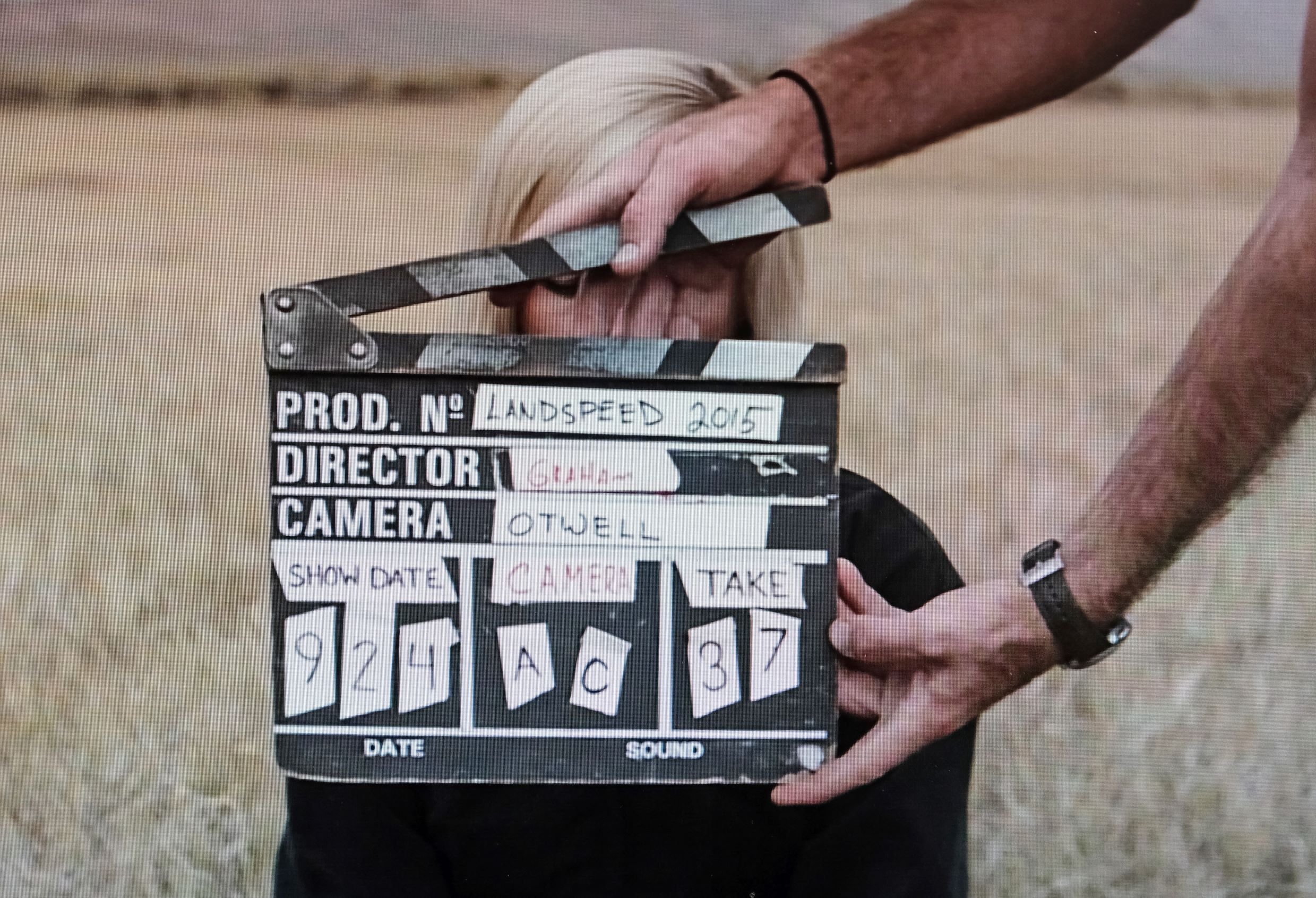 The slate given to Graham Suorsa by Professor Hoos
The filmmaker settles in to watch the film, with his parents in the same row