Fitchburg State nursing student Kayla Hall was driving home from the mall with her sister in Quincy last Wednesday when she noticed something strange: a car stopped in traffic at a rotary. She asked her sister to drive around the stopped car so she could see the driver. "We saw a man looking straight ahead, like in a trance," she said.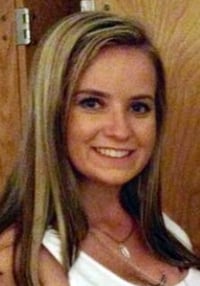 Her sister pulled over and Hall walked to the stopped car and called 911. The man was barely responsive.
"It was scary. I was just trying to talk to him while other people were driving past," she said. "It was like they didn't care."
She tried to collect vital signs as she awaited the ambulance, and talked to the man to let him know help was on the way. The man had suffered a heart attack and would have likely died without prompt medical attention.
Hall shared her story on Facebook and it quickly went viral, attracting statewide media attention. She heard from the man's sister that he is expected to make a full recovery.
She said she is grateful she could help out, but surprised at the lack of concern shown by so many fellow drivers on Wednesday, who passed by, honking or shouting obscenities because of the slowed traffic.
Hall, who just completed her first year in the nursing program at Fitchburg State, was also part of the university police force's emergency medical services academy this spring. "I owe them a lot of credit," she said. "I don't think I'd have had the confidence to go out and do that without this experience."
Hall continues her studies this fall and looks forward to a career in health care.
"I just like to help people," she said. "I couldn't imagine doing anything else."