It was Weather War I. I was just a boy.
DAY 1
Monday, January 26th, 2015.
11:23pm
Flakes are seen scouting the campus, and it's clear their attack is imminent. Mini-fridges have been stocked, blankets have been unfolded for emergency Netflix binges, and with classes canceled the residents of Fitchburg State await their greatest opponent yet—doom.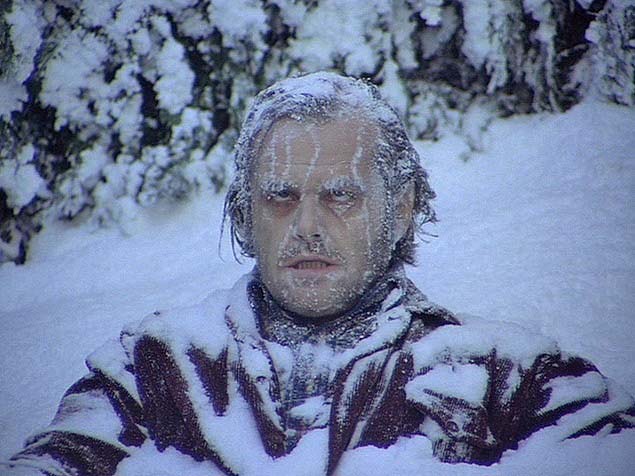 DAY 2
Tuesday, January 27th, 2015
10:00am
S-Day, also known as Snow Day, is upon us. Visibility is low, and hunger strikes. Sleep has abandoned his post and gone AWOL again as I gnaw on the echoes of Pop Tart crumbs from the night before. Holmes Dining Hall is calling to me from a short but perilous distance. Time to gear up.
10:08am
Made it.
10:49am
I made my way to the Hammond building: the basecamp of operations. I've radioed reinforcements from the comfortable chairs on the first floor. I anticipate their arrival, but the blizzard could have taken them prisoner. All four floors of the library are open, so I plan to make camp behind a book shelter.
1:30pm
Morale is low. They always say something about getting your feet wet during battle—I get it now. My feet are super wet. A few of us plan an expedition back to the dining hall. My mind is so flurried by the thought of warm food that the flurrying of snow around my face gives me no fear. Once I'm out of the front lines, I plan to take leave with new socks and some old video games.
4:17pm
Darkness is soon approaching. Our company is planning to launch a counter attack. Cannon fire is heard from outside. A lot of good men and women are succumbing to the wrath of snowballs. I have no time to weep. Wait! I see the cavalry from the window. Humans resist with their plows and snow blowers. They need support, and I will join them.
5:21pm
I barely made it out alive. My clothes are wet, and I've gotten an inside look behind enemy lines. They're beginning to establish a civilization right on our borders. Snow banks have risen and are lining the streets along campus… probably to help finance their attack. I fall back for the evening, and will use stealth to infiltrate the blizzard in the morning.
DAY 3
Wednesday, January 28th, 2015
12:05pm
I've slept through the war, I guess. Classes have canceled once more, but it's evident that we may have won. I see students navigating the sidewalk trenches with coffees and gym bags. I can almost taste the laughter among my people.
12:33pm
My last sentence sparked some interest in my stomach, and now I literally taste the much-needed Subway from Hammond, but also the laughter as afore mentioned. We survived the blizzard. Juno tried, but mankind (and Fitchburg State especially) defiantly proclaimed:
"No thank you, Earth."
"What a brave, brave man this is." –Critics around the globe and everyone, ever.
That was really kind to say, because I am that man. I am Me. Think you're braver? Did you actually have a story worth telling? What would you do in my cold and wet shoes? Do you like pizza? Tell me in the comments, if you're as brave as a hero like me.