When I find a song I really like or put together a mix of music, there's nothing I want more than to show it off to absolutely everyone. Although, running up to people and shoving headphones in their ear does not go over well. I won't admit that I've tried, but okay I have, and it's not a good idea. Luckily for me, I can scratch this particular music itch with ease. WXPL is the Fitchburg State radio station, and what that means is that Fitchburg State students (hey, that's you) can rule the airwaves around campus.
Getting an hour block of radio time is as easy as showing up to a meeting.
One can listen to the personalities of their fellow students, hear some music favorites, or experience a whole new level of sound we've probably never heard of before. Using the radio station is also another great way to get your band out there. I don't have a band or any instrumental talent, but I'm in the process of making a one-man band anyway. It's called It Doesn't Exist Yet, because it actually doesn't exist yet, but I'm working on it. Maybe you can play my imaginary music.
Side Note: I've heard an old and grainy radio play one night on there. That was kind of incredible.
My iTunes has felt the wrath of me listening to a variety of cool music from the college's radio station. Students go on air and spread their melodic interests like butter—butter on some large piece of radio toast. What am I saying? The beautiful thing is that I can say things like that on WXPL and then play my favorite tunes. Whoa, I just used the word tunes.
Be your own DJ. That sounds like a slogan for something, but it's applicable here.
Despite my weird 50's vocabulary, I have friends, and a lot of these friends have radio shows stretched throughout the week. They have a cozy but loyal audience that listens to most of their weekly shows. There's no way to statistically tell how many listeners there are for the station, but it could be anywhere from 3 people to 30. WXPL 91.3 provides a welcoming fun atmosphere that is genuinely exciting to any newcomer at the university.
Are you not entertained?
As much as I'd like to continue quoting Gladiator, there are plenty of sources of entertainment for us worker bees here at Fitchburg State in addition to the radio station. Check out the list of programs and organizations that have social media pages in the friendly neighborhood link below:
http://www.fitchburgstate.edu/offices/administration/public-relations/social-media/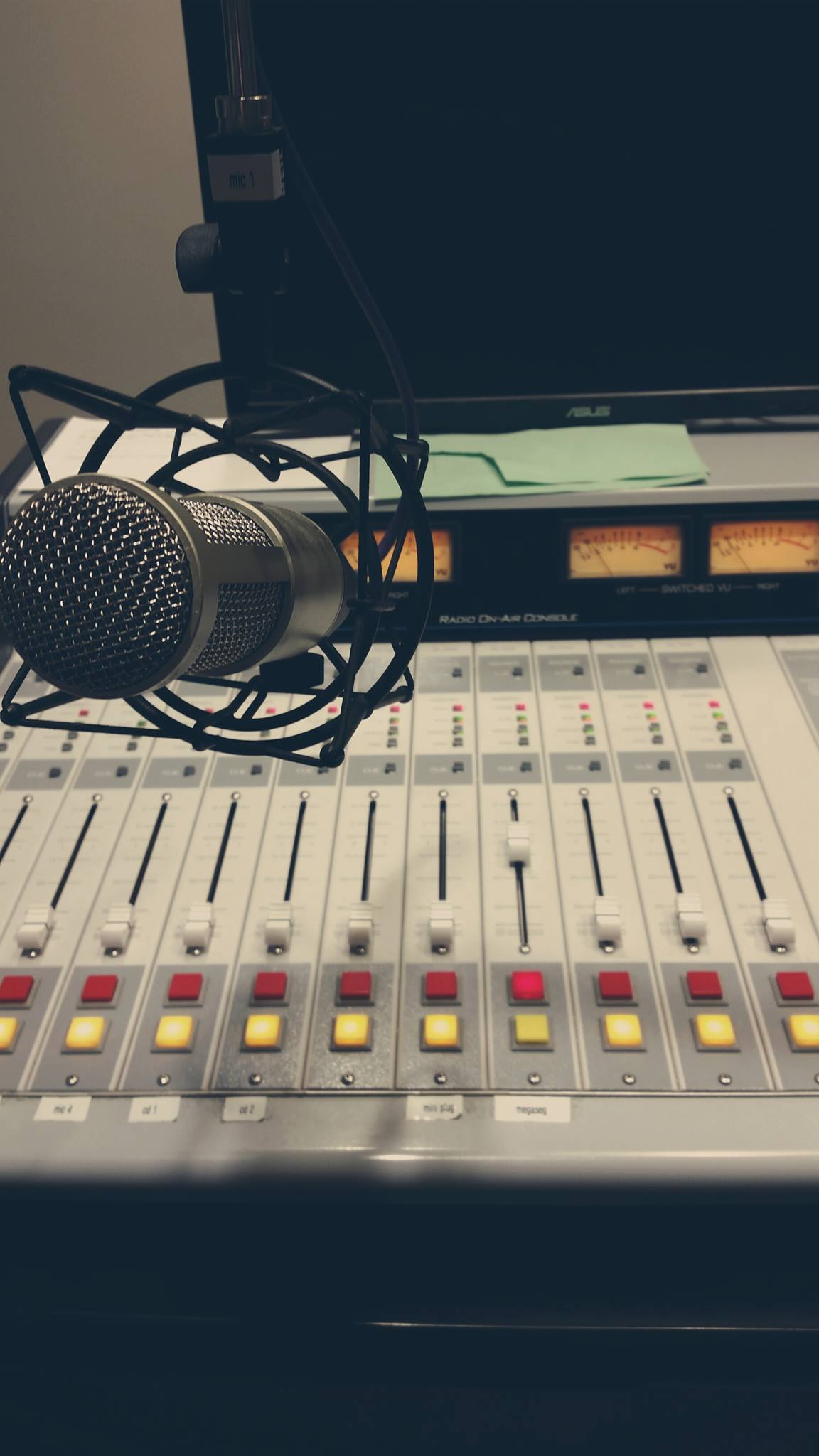 Tell me things. Leave a comment underneath.
What's the name of your current or potential radio show?
Please give me better band names.
Tell me you like my hair today, whatever you feel like.