Are you interested in Fitchburg State's special education programs? Meet Dr. Robert Shapiro, assistant professor and graduate program chair of the applied behavior analysis graduate certificate program.
What is your educational background, and what certifications do you have relevant to your program?
I received my Bachelors in Psychology from UMass Amherst, and my Masters in Counseling Psychology here at Fitchburg State. I then went on to get my Ed.S. in Behavioral Education and my Ph.D. in Applied Behavior Analysis from Simmons College. I'm currently a Licensed Applied Behavior Analyst, as well as a Board Certified Behavior Analyst - Doctorate. I started my career working as a counselor at a short-term inpatient mental health facility, then was a program manager for a group home supporting adults with Developmental Disabilities. For the past 16 years, I've worked as a Board Certified Behavior Analyst, providing consultation to families, agencies, schools, and residential facilities regarding education and behavior management for children and adults with mental health, developmental, and substance abuse challenges. I'm also the founder and owner of Shapiro Educational & Behavioral Consultants, an agency that provides behavior analytic support to about 150 families of children with Autism Spectrum Diagnoses in Central Massachusetts.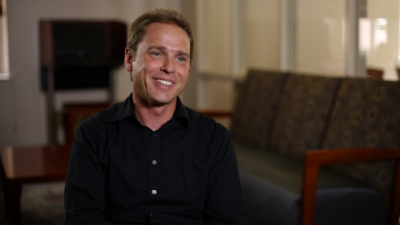 How long have you been teaching at Fitchburg State University?
This is my sixth year as full-time faculty at Fitchburg State, and I've taught as adjunct faculty in the graduate special education department for about four years before that.
Do you have a favorite/entertaining teaching moment, and if so, what is it?
There was one young man I was working with who had very little verbal communication skills, and who engaged in a lot of problem behavior, including being very physically aggressive towards others. Often, he would struggle when he was asked to do something he didn't want to do. While the temptation was to never put any demands on him, that created a situation where he wouldn't be able to learn. The team working with him was incredibly committed to seeing him succeed, and worked hard to teach him to say 'no' when he was asked to do something he didn't want to do. I still remember the magical moment when he was in gym class, and was asked if he wanted to play catch. This was a situation that would always result in him becoming aggressive in the past. I recall seeing him search for the response he wanted to give, struggle with deciding what to do; in the end, he simply said 'no' and the request was removed; there was no need for him to become aggressive to gain what he wanted. That started a long journey for him which led to increasing opportunities, improved behavior, and a higher quality of life.
What career opportunities are available to students who complete your program?
Students who complete the Applied Behavior Analysis Certificate program and complete the fieldwork requirement are eligible to sit for the exam to become a Board Certified Behavior Analyst. Becoming a BCBA opens the door to working as a Behavior Analyst in public and private schools, doing in-home insurance-based work, opportunities to work in the business sector, and countless other opportunities. In Massachusetts, especially with the passage of ARICA (an Act Relative to Insurance Coverage for Autism), there are not nearly enough BCBAs to keep up with the demand, so new BCBAs provide a much-needed service to the community, and meet with almost unlimited opportunities.
Is there any advice that you normally provide to prospective students?
Applied Behavior Analysis just makes sense. It's an evidence-based, efficient, ethical approach to improving the lives of others. If making the world a better place is appealing to you, please consider taking our first course. There's no time like the present.
Contact us at gceadvisor@fitchburgstate.edu to set up an appointment to get all of your questions answered or register for our upcoming online information session.

The BCBA program has been approved by the national Behavior Analyst Certification Board, Inc.