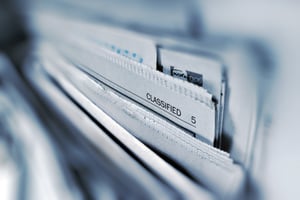 Are you interested in ethics and theoretical approaches to communications within society? The new graduate course in the M.S. Applied Communication program, Communication Ethics, challenges students to consider the ethical and legal implications of real-world issues in the field of communication, and will be offered online through the School of Graduate, Online and Continuing Education this summer, 7/12/21 through 8/29/21.
The three-credit online class is a required course in the Applied Communication graduate program, that explores the intersection between the law and one's ethical standards. This course will facilitate students' development of an ethical foundation that may be applied in other courses as well as professional and social contexts in real-world settings. Students will have the opportunity to expand and apply their knowledge of communication ethics in various disciplines, with a focus in health communication, organizational communication, and media.
Following the successful completion of this course, students will be able to:
Evaluate the role of ethics in communication practices
Identify significant issues and approaches to applied communication ethics
Identify and assess ethical issues with applied communication research
Evaluate applied communication research projects and modify projects to adhere to ethical standards of conduct
Develop a case study with real-world applications in communication ethics that also offers practical solutions
Please contact Dr. J.J. Sylvia IV with any questions or concerns about the course. Don't miss your chance to develop valuable skills in applied communication ethics.
Communication Ethics
COMM 7005 CRN 62124
ONLINE
7/12/21 - 8/29/21
| | |
| --- | --- |
| | Dr. J.J. Sylvia IV is an Assistant Professor in Communications Media at Fitchburg State University. His research focuses on analyzing the impact of big data, algorithms, and other new media on our construction as subjects. He brings an affirmative and activist approach to contemporary data studies that highlights the potential for big data to offer new experimental approaches to our own processes of subjectivation. He lives in Worcester, MA with his wife and two daughters. |