You've decided to apply for a graduate program at Fitchburg State University. Now it's time to ask for recommendations, but you've been out of school for a while so who do you ask?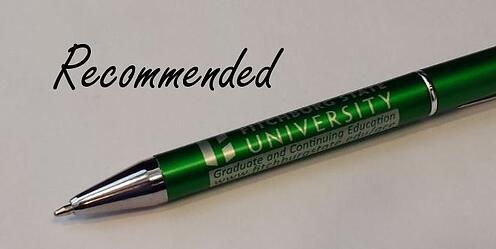 Here's a list of people we suggest you start asking:
Are you working in the field of study you wish to pursue? Ask your current supervisor to write you a recommendation speaking to your skill set. Do you complete certain responsibilities during the day that will make you a strong candidate to the program? Have your supervisor explain what you do and why you do it so well.
The person who's recommending the program.
Is there someone at work saying "you really need to get your M.Ed., MBA or M.S.?" Ask that person to write a letter explaining why they think you'll be a strong candidate for the program and the field. What do you do so well that has them encouraging you to go back to school?
A former instructor or advisor.
Did you enjoy taking classes with a certain professor in your undergraduate program? Was your advisor more than an advisor, more of a mentor and cheerleader to help you finish your degree? Ask them to support you again and recommend you to graduate school. Have them tell us your story of who you were as a student.
Your principal, superintendent or department manager.
Are you working in a school system and looking to become a teacher? Are you teaching already? Speak with your principal or superintendent, chances are they're already familiar with our master of education programs as some of their other teachers have completed our program.
Did you play sports while completing your undergraduate degree? A former coach has seen you in your highest ups and lowest downs. They've seen you putting forth great determination and effort to meet your goals. Who could write a better letter highlighting your strengths?
Now that you've got the scoop on who to ask for recommendations, why not get all of your other questions answered about admissions requirements? Check out the admissions requirements on the graduate programs page or email admissions with your specific questions.