Have you ever thought about the impact of media technologies and media practices on our social values, or how our media habits influence technology? Dr. Kyle Moody's Social Media Theory course encourages students to explore the relationship between technology and society, among other related issues and theories, which will be offered online through School of Graduate, Online and Continuing Education (SGOCE) during Summer Term A, 5/17/21 through 7/04/21.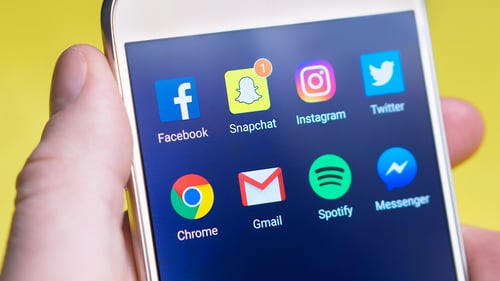 The three-credit course is a required core course in the Applied Communication
graduate program. It examines the role of technology in society and the way it
influences the world in which we live. It covers topics such as: where technologies
come from; how technologies are used within social media; and how technology may be molded to build a better future and industrial society. Students will review the foundational theories of social media, analyze the progression and distribution of social media content materials and arguments regarding the production of new technology. This course offers students the opportunity to enhance and demonstrate their skills in social media practices and development.
Upon completion of the course, students will be able to:
Explain how technology shapes society
Analyze past, present, and imagined technologies
Navigate the relationship between values and technology and participate in scholarly discussions
Recognize social media as a byproduct of the link between technology and human communication
Develop critical arguments and demonstrate their knowledge of how a specific technology influences contemporary society
By developing a better understanding of social media theories and practices, you will be prepared to succeed in any professional setting. Please contact Dr. Kyle Moody with any questions or concerns about the course. Expand your skill set and register today!
Social Media Theory
COMM 7018 CRN 62125
ONLINE
5/17/21 – 7/04/21
| | |
| --- | --- |
| | Dr. Moody holds a Ph.D. in Journalism and Mass Communication from the University of Iowa where he did his dissertation on online communities focused around modes of production such as modding and video games. For the past six years, he has been teaching undergraduate and graduate social media classes at Fitchburg State focusing on social media production, social media theories, and ways of integrating those into internship and professional applications. |
Thank you to Meena Roy for contributing this blog.