Are you interested in Fitchburg State's special education programs? As part of the GCE blog's "Our Faculty" series, we introduce Dr. Nancy Murray, associate professor and graduate program chair of the special education moderate disabilities program and co-chair of the behavior analyst graduate certificate program.
What is your educational background, and what certifications do you have relevant to your program?
I have a strong background in teaching children with various special needs from grades Prek-22. This includes students with moderate and severe disabilities.
I've been an autism specialist for various districts and have continued to consult for families and districts around programming and behavioral issues for children with emotional/behavioral, and autism spectrum disorders.
I received both my undergraduate and masters degrees from Fitchburg State. My undergraduate degree is in moderate disabilities and elementary education, and my masters degree focused on young children with special needs. My doctorate, from University of Massachuetts/Lowell is in language arts and literacy with a focus on children with autism spectrum disorders. I maintain my licenses in all of these areas.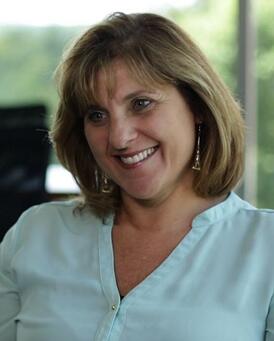 How long have you been teaching at Fitchburg State University?

I'm currently in my eighth year at the university. All told, I've been teaching in general and special education capacities for 20+ years.

The many years of experience I have had in teaching all content areas in both substantially separate, inclusive, and general education classrooms​ enables me to provide our candidates with the content and knowledge needed for licensure. I've also been an autism specialist for various districts and have continued to consult for families and districts around programming and behavioral issues for children with emotional/behavioral, and autism spectrum disorder, allowing me to stay connected to the classroom.

Do you have a favorite/entertaining teaching moment, and if so, what is it?

I love teaching our students! They bring a passion and dedication to our field that warms my heart and leaves me knowing that I help to provide students with kind, caring, and ethical teachers.

When I was teaching, I will never forget a third grader with special needs bringing me a surprise at the end of the year in a clown bag. This bag had a clown face with a red squishy bulb as a nose. When he handed me the bag, he said, "You are a one-woman circus, you are."

"My joy of teaching and reaching students has, and I assume will always be, a part of who I am."


In 100 words or less, describe your program.

Our graduate program is designed to provide teacher candidates with the expertise in connecting philosophy and pedagogy. Our hybrid courses focus on interactive instruction that teaches candidates to understand the importance of educating the whole child in a kind, caring and ethical manner. Candidates learn ways to implement instruction that allows school age students to gain content knowledge and skills while demonstrating this knowledge in a variety of ways. The unique skills required of special educators are embedded into all of the courses, developing skills to assess students and to design appropriate instruction, while continuing to monitor their progress.

Check out what our students and faculty are saying about our programs!

What career opportunities are available to students who complete your program?

The moderate disabilities graduate program provides teachers with the opportunity to work with individuals with special needs at the indicated levels. Career options include, but may not be limited to:
inclusion teacher/specialist
special education teacher
resource room teacher​
Is there any advice that you normally provide to prospective students?
Take one day at a time and before you know it you will have completed your masters and have obtained your initial license in moderate disabilities. You then have the opportunity each and every day to truly make a difference in a child's life.
Do you think you have what it takes to make a difference? Attend an information session and get your questions answered by Dr. Nancy Murray.
Or take an online class this summer with Dr. Murray. Did you know you can take up to 12 credits prior to being accepted? Go ahead, get your feet wet and register for Emotional, Behavioral and Autism Spectrum Disorders.