As an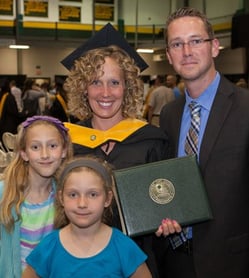 adult learner, you might have reservations about returning to school. However, there are actually many advantages to going back to school as an adult. Whether you're a young student, have a child, live on your own, work full time, and/or serve in the military you would be considered an adult learner. Adult learners come from all walks of life, but they all have one thing in common, life experience. You have the ability to be successful in your educational endeavors no matter what age.
1. You're more focused and driven: You've held jobs with deadlines and time constraints or have learned time management while carting your children from one activity to another. You understand the task at hand, and do it in a timely fashion. School now has a purpose of pushing you to the next level.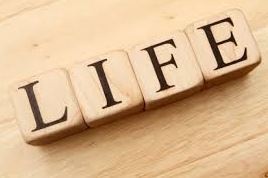 2. Life experience: Studies show that adults learn quicker because they can draw immediately upon multiple life experiences to make theories and new skills applicable. Most have experienced the highs (promotions and profitable business) and lows (layoffs and pay cuts) in their careers, which are lessons that cannot be taught in a classroom. You're already in the "real world" and your life/work experiences will make your lessons more valuable. The content you are learning is not theoretical. Instead of saying this is how I would do it, you can say this is how I've done it.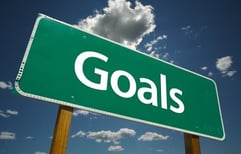 3. Concise career goals: Whether you're a career changer or enhancer, you've made the decision to return to school to fulfill a goal. You have a plan and have taken the steps to see your plan through. You go to school now knowing what you want to do with the rest of your life. You're more focused on what you want to attain from your education and how it will help you in your career.
4. Contacts/networking opportunities: You've created a wealth of contacts and networks throughout your career/life, and attending school will only make that number grow. Program requirements such as practica, internships and clinical include hours of networking opportunities. Even though an internship or practicum is disruptive to an adult's life (i.e. juggling work and kids) it is definitely an opportunity to practice your skills and get needed career contacts. Depending on what program you're enrolled in, these situations can help you get your foot in the door to your next opportunity.
5. Maturity: There's much to be said about maturity. Maturity comes with age and experience, and with this, the ability to compose and handle yourself in many situations. Whether it be interaction with professors or other peers, you conduct yourself with the utmost maturity. You know that you work for what you get instead of being entitled to it. This is also a good way of being a great role model for your children. You're leading by example and that will go a long way!
Are you giving some thought to going back to school as an adult learner?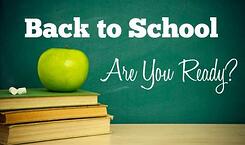 You can start by attending an upcoming information session where you can meet the program chairs of our programs, and speak to representatives from admissions, financial aid, student accounts and the registrar's office in one convenient location.
Thanks to guest bloggers Marylyn Gainan, Amber Deschenes and Lisa Moison for their work on this post.