Now that's a cliche title. I feel like I'm back in elementary school and writing a five-paragraph essay. I certainly didn't have the most amazing winter break ever, but it was definitely a nice vacation.
My winter break started a week before my younger siblings' break, so it was nice to enjoy the quiet and rub it in their faces. While I did have to work a lot, I was also able to do some freelance video work. There was a CEO retirement party and I was hired to record it.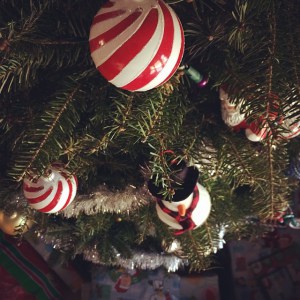 During the holiday season I was able to spend time with my extended family - sharing stories, talking about my student life, and exchanging presents. And of course we premiered the annual Christmas video.
Ringing in the New Year
For New Year's Eve, my girlfriend and I went over a friend's vacation home where we all counted down to 2014. Leaving there was definitely an adventure. According to the milage screen, my car had less than 20 miles until empty. While the vacation home was in the middle of nowhere, I thought that would be no problem since we were about 6 miles from the highway. As we started driving, I notice the milage count was going down faster than how far we were actually traveling. We get to the highway on-ramp and I still haven't seen a gas station. By now it said we had less than 2 miles until empty.
We were all freaking out thinking that we're going to get stuck on the highway. The sign on the side of the highway said the next exit (2 miles away) has a gas station. Then my car started beeping - 0 miles until empty. I had never tested my car's limit so I had no idea how accurate it was. Luckily we ended up reaching the gas station.
Once we all calmed down, we decided to look for a breakfast place. Unfortunately the only breakfast place Google Maps could find (besides fast food) was packed. So, I broadened the search and ended up finding a "pancake farm." We got there and it turned out to be a farm with a bed and breakfast. Luckily the owners were nice enough to let us eat there.
Towards the end of winter break I was able to see my uncle who had flown out from Washington state. Also I got a new retina MacBook Pro!
That was my winter break. How was yours?