College students work like vacuums when it comes bank accounts.
For example: food is wonderful, abundant, and of course costs money.
Money is strange and scarce for the average student.
I'm counting more quarters at twenty than I was at ten—I'm prepared to replace my wallet with couch cushions. I don't know where it all goes.
Should I buy pizza every week around 2am? The answer to that question is probably not, but I do, and my pockets feel the pain of these purchases. These endeavors come with each college student, however there are ways to combat this. You guessed it—employment. For those commuting, it's more than likely that you are working, but for those who have traveled a good distance to live away at school, odds are that your job is on hold until break.
Saving money is a dream that I have sometimes, but I wash it away with coffee I buy and drown it out with music I download.
As my bank account shrank, I came to the conclusion that it needed some breathing room. Fitchburg State University usually will hold a campus job fair each semester. Students sign up to attend, and they come to the job fair to participate in interviews with any center they express an interest in. The applicants can apply for a particular job, and if all goes well they could have employment for the following semester.
Working on campus is a great opportunity, can be surprisingly enjoyable, and I'm doing it right now!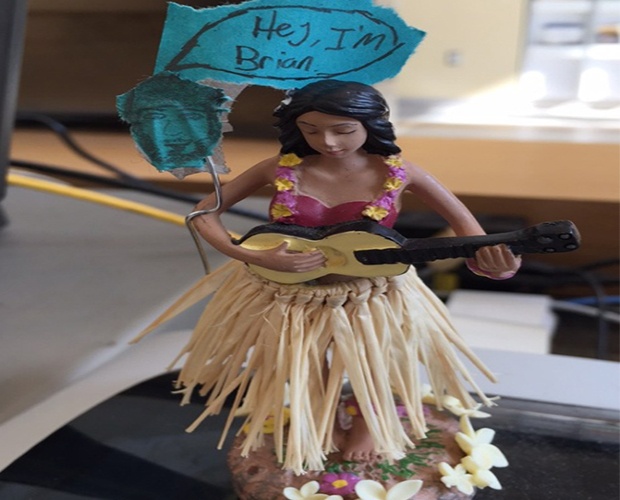 I work in admissions, to blog about the student experience. It has definitely kept my eyes open to things that I would otherwise miss out on. On top of this, I also have recently been employed at the Information Desk where I sell tickets and answer questions, concerns, or phone calls. I've met so many people, and the bosses/coworkers in both jobs have wonderful personalities. I've yet to have a hard time with anything concerning student employment.
As a dangerously lazy man, labeling work as "fun," comes as a challenge, but I actually do have a good time working on campus.
It keeps me on schedule, helps my confidence, and now I can afford concerts, movies, and wreaking havoc on Chinese food. You could be a tour guide, work for events or programs, the game room, info desk, the gym, etc. There are tons of opportunities for not only monetary support, but also for experience with people. That sounds typical, but learning about your peers and helping people is best thing we can do as human beings. I'm kind of running in circles, I'm just saying humanity can be pretty cool sometimes, and working with such sweet people, I can see the coolness very clearly.
Employees i've talked to are all really happy to be working for their school, and I definitely agree. If you're an incoming student, I highly suggest checking it out. Where would you like to work, if you were interested in applying for the fall?
Travel across those 2am pizza plateaus and show your friends how cool you are.