Last week, the Volunteer Center held a fundraiser to raise money for a special little girl named Maddie.
Maddie is a ten year old young lady who lives in our community. She was recently diagnosed with a very rare form of bone cancer called Ewing Sarcoma. Like many ten year olds, Maddie has a number of hobbies, her favorite of all being cheerleading.
This is the story of how Fitchburg State's students came together for a volunteer fundraiser to help someone in need.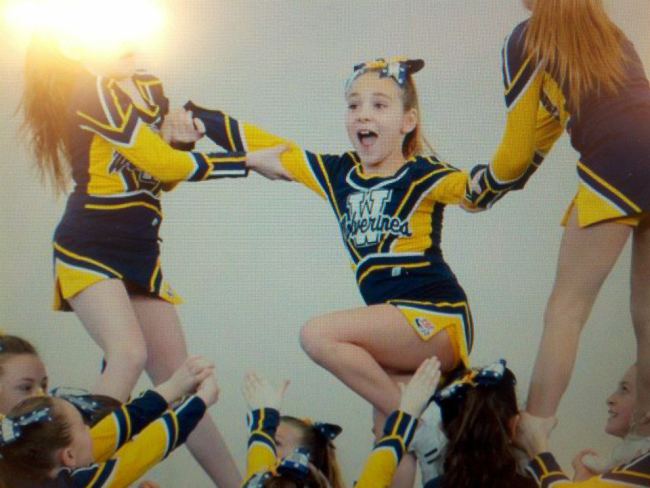 Maddie lives with her single mother, who has had to take a number of days off of work to take Maddie to her appointments. To help relieve the financial burden, the "Pennies for Maddie" group was formed. After hearing about her story, my co-workers and I knew it would be a great idea to hold our own fundraiser on campus to help out.
Playing pool for a good cause
We decided to hold a pool tournament on campus to help take in donations. The response from the campus was absolutely amazing! For about two weeks we took in many donations of change from students from all over campus. Students would walk in and donate anything from just a few coins from their pockets to making very generous donations. Our staff rolled hundreds of coins over the two weeks and by the end of our fundraiser we took in over $195!
Our pool tournament drew in a huge crowd of students from all walks of life. We had 16 competitors, and a number of spectators at our event. We did a basic single-elimination bracket tournament, and everyone had such a great time!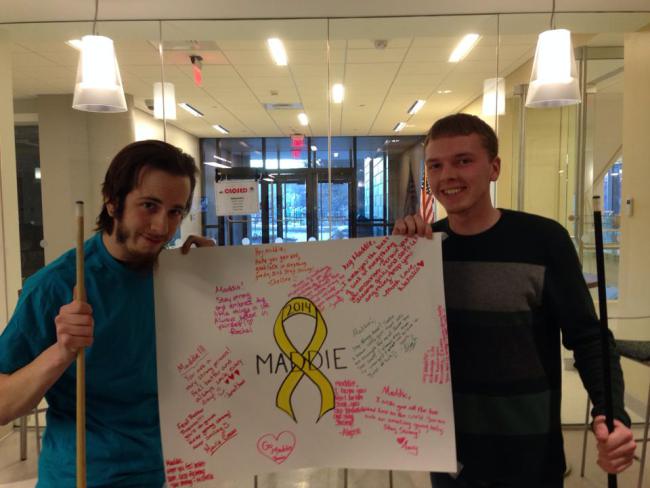 A special congratulations to Joe Phelan (pictured above in the blue) for being our pool tournament champion! He went home with a Volunteer Center T-Shirt, a Volunteer Center Travel Cup, and a gift certificate to Gourmet Donuts!
The students here at Fitchburg State University are truly amazing for stepping up and helping out with this great cause.
We all wish Maddie all the best, and will be keeping her in our thoughts as she goes through all of her treatments.
Interested in joining the Volunteer Center to help out at events like this? We'd love to have you.