What's the point of being an adult if you can't be a little childish sometimes? Tom Baker said that. Whose Tom Baker you ask? This guy.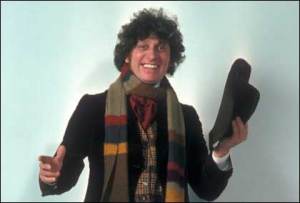 Tom Baker aside, I've found this quote to be very relevant right now. I have not been very childish lately. I've been Mr. Serious Pants. It was recently that I realized I haven't had a whole lot of time for myself. Time for me to enjoy myself and have fun. There is so much fun to be had on this campus and I haven't had the chance to take full advantage.
Having to balance my time between Sigma Pi, Improv Club, Alternative Spring Break, five classes and a research project is a challenge. Somehow I find the time to get all my work done, but it's at that point that I don't have the energy to have fun. You can understand the struggle.
OK, I admit it. I'm a big fan of Frozen. Don't judge!
Like I said earlier, its important to be able to be childish. For me, this means giving into my OBSESSION with the new Disney film Frozen. Personally, I usually watch pretty "serious" films like dramas and horror movies. To go from that to a kids movie is a big jump. My (fraternal) big brother and one of his (Greek) little sisters said I NEEDED to see this movie. So I watched it with them. And they were right. As soon as the movie ended, I was hooked. Absolutely head over heels in love with it.
After seeing it, I had a realization. This is going to sound weird, but I AM Queen Elsa.
Now that that image is embedded in your head forever, let me explain. Elsa is a girl who has magical ice powers that she has to hide so she can be accepted. She has trouble controlling her powers, so she locks herself away for years, letting everything build up until one day, it bursts out and she sends her Kingdom of Arendelle into a deep winter.
Even when you're in college, you need to let your inner child out
Only after she shows everyone her powers is she free to be herself and enjoy her powers. This is the same thing that can happen with any student at Fitchburg State. If you don't blow off steam every once in a while, you send a Norwegian town into a perpetual winter. I have had to lock myself away and do homework forever, but now it's time for play like a kid again and build a huge ice palace while belting out a Disney song.
With all this in mind, we have to remember there is a time and a place for everything. There is a time for work and a time for play. You need to be able to have time for both. It's the little things you do throughout the day that have little releases of steam. Recently, it's been jamming out with Frozen.
Sure, my roommates might be getting annoyed with my singing, but I am Queen Elsa and they can deal with it.
Point is, when you come to school, you have to have fun as well as concentrate on your studies. So get out there, build a snowman and let it go.
What do you do when you need to blow off steam? Keep it clean, please. (o;