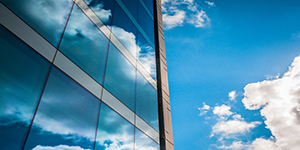 It's 2018 and at least 30 million people of all ages and genders suffer from an eating disorder in the U.S. alone*. There are people in our own college community who suffer from eating disorders, and you may know someone who does even if you can't tell by their behavior or weight.
At the Body Love event, the Active Minds club will be creating an environment that is welcoming and kind to all bodies, all shapes and sizes; an environment where we share our love and appreciation for our bodies. We often take our bodies for granted, ignoring self-care, trying to lose weight in an unhealthy way, or neglecting our bodies' needs like hunger and sleep. It's easy to treat our bodies badly, but that bad treatment will eventually catch up to you. It's important to cherish your body and your mind because after all, you only have one body to love.
At our event, student performers will share poetry, music, stories, art and more with their community to express what it means to love their body, take care of their body, and cherish their body. At this event we will be fundraising so we can continue to provide resources and plan events for our FSU community. We want to spread awareness on the stigma of mental health in our country today.
This event is from 4:00 p.m. - 6:00 p.m. in the Falcon Hub in Hammond Hall on April 5th. Entrance is $2 and if you are interested in submitting artwork, poetry, songs or any creative media for the performance please reach out to either our President, Amber Haney, or me, Vice President, Autumn Battista. Active Minds meets every Monday at 4 p.m. in Hammond 214 and we encourage you to come to our meetings and join us in the conversation about mental health awareness!
What is body love? How do you show your body love? Join Active Minds Club on April 5th in the Falcon Hub to share your body love.

*Statistic provided by the National Association of Anorexia Nervosa