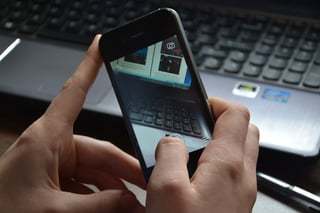 It's hard to imagine that things could have been done any other way than they are now.
We forget what life was like without the internet, computers, and cell phones. How did people actually work? Well we did and somehow managed.
Take a look at the changes to Graduate and Continuing Education especially recently during these uncertain times in our country and around the world, to help you plan ahead for your future career goals.
Online Information Sessions
Tune in virtually to learn about the undergraduate evening and graduate programs we offer. Learn about the admissions process, digital learning and other unique details that make Fitchburg State such a great place to start or continue your education. Our next event is Saturday, April 25, 10 - 11 am EST. Register today!
Online applications
Fitchburg State offers rolling admission, which means you can apply online at any time prior to the start of the semester.
Online and future course scheduling
University catalogs are available online. Fitchburg State also has future scheduling, which allows you to review course schedules at least one semester ahead to meet your degree requirements.
Flexible advising options
To have a conversation based on your schedule and availability, call or email your advisor.

Online and evening course schedules
Graduate and Continuing Education courses can be taken online and hybrid (which is online with only a few on campus meetings). These options make it a lot easier for students to incorporate school into their day-to-day lives.

Financing options
Completing your FAFSA student aid application online allows you to identify opportunities for you to finance your studies. Note that you only need to make updates in following years, as the application saves your information. There are also additional options like the GCE Payment Plan and graduate assistantships to make paying for your education a lot more manageable. Visit our Evening Student Resource Center to explore your options.
For more information...
Email an advisor at gceadvisor@fitchburgstate.edu, attend our April 25 online information session, or watch one of our past webinars to find out how you can get started on a new career path.