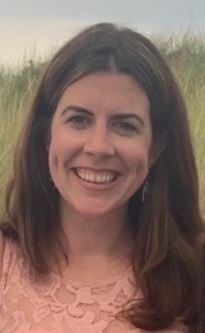 Kara is a driven and compassionate professional who was looking for a way to further her career and, "to show my daughters you can accomplish anything if you put your mind to it." With two jobs and being a mother of two, she needed a master's degree program that would fit into her busy life. The online Master of Science in Applied Communication was the perfect fit for her.
The online program allowed Kara to do her coursework on nights and weekends, but aside from being flexible, Kara found it thought-provoking and engaging. Some of her favorite classes were Intercultural Communication Competence and Gender Communication. She is grateful to her professors and says, "I found all the teachers so helpful and supportive, especially Dr. Lorencova."
Currently Kara works for the state as a disability examiner, but she is also committed to volunteering to help others. She says, "I wanted to have my master's because I truly believe you can always learn more and gain more knowledge to better yourself and the ones around you." Kara used the skills and knowledge from her coursework in an internship at the Rise Above Foundation, a non-profit that supports children in the foster care system. She helped coordinate their fundraising and awareness efforts, and plans to continue to be part of the organization.
Congratulations to Kara for completing her degree this May!
Want to learn more about the Applied Communication or any of our programs?