This past Sunday, a small group of my fraternity brothers traveled to Natick, MA to attend the book launch for a charity organization we will be having a fundraiser for called This Star Won't Go Out. They aim to financially assist families who have children and teenagers with cancer. Treatment costs are ridiculously high and bills and needs don't stop because of it. In reality, costs just keep piling up.
That being said, I, as philanthropy chair of my chapter, decided I wanted to help them out with the wonderful work they do by holding a fundraiser.
So, a small group of us went to their event launching a book they had made. We showed up in letters, representing the chapter beautifully. We had a number of pictures taken, saw Harry And The Potters (the founding fathers of the Wizard Rock genre) and overall, it was a wonderful night.
However...
A phrase I kept hearing people say when we explained our presence and what our shirts meant was, "I didn't know frats did things like this."
As the chairman of the committee that handles the thing that you didn't know frats did, I was a little disheartened. Was my work going unnoticed? Were we just dumped into the box labeled "frat boys?" Then I realized something; I write for a blog. Using the medium of the written word, its time to dispel some rumors about Greek life!!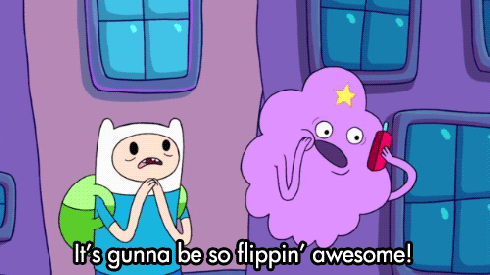 Greek life at Fitchburg State is NOT Like "Animal House"
Greek Life at Fitchburg State is something I never imagined myself getting involved in. Like most people outside of a Greek organization, I had my ideas of what it all meant. It was going to be just like Animal House and all those letters meant nothing to people. It was only when I went out to find out what being Greek was did I realize it was nothing at all like the movies. It was a family and when I decided to join, I found out all the things Greek life can offer.
It offers professional connections and development, sure. The main discovery I found was the personal development. Becoming more confident in who I was as a person, a student and a man. Knowing I have not only my brothers, but all of Greek life essentially as a support system is a comfort.
Our fraternity works to better our community
We work with each other to better our little parts of the world. Each sorority and fraternity does social work and philanthropy as well as volunteering in the community. It is part of our belief system. It is how we operate. If you asked anyone in Greek life on this campus about their organization, you would hear that many people would not be a) in school b) the person they are today or c) sane without their brothers/sisters. I know all three are true for me.
Wrapping up, people don't seem to realize the complexity of certain situations. I think everyone has judged someone in their lives based on something they do. Based on the relationship I have with my brothers in Sigma Pi and the gentlemen of Sigma Tau Gamma, I've found that many of us are judged as frat boys. People don't seem to realize that what we are portrayed as in the media is wrong and simply inaccurate. I always say the truth resists simplicity and with Greek life it still rings true.
The truth about Greek life, fraternities included, is that we are a diverse, involved demographic on this campus that works to better our community. I bet you didn't know frats did things like that.
Are you in a fraternity or sorority? What has your experience been like?