With spring break impending on the Fitchburg State community, I hear about everyone's plans. People going on vacations, seeing friends from home and reconnecting with a sense of peace from schoolwork for a week. I, on the other hand, have other plans.
Way back in September/October, I was selected to be a participant in Fitchburg State's Alternative Spring Break program. It is a program that is coordinated through Habitat For Humanity. This year, we are lucky enough to be traveling to Lucedale, MS. Where exactly is Lucedale? Right here!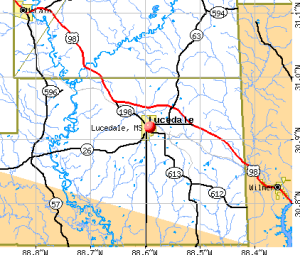 Looking forward to a fun and rewarding trip
Over the course of spring break, a number of students and two faculty members will be working in Lucedale to build a house! When else do you get to do that? I have a number of friends who have said participating in ASB is one of the greatest things they have done in college. I am very excited for this experience.
Honestly, the past two spring breaks I've had in college has consisted of me trying to cram in as many hours as possible at work. I'm so happy to say that finally, it has changed this year. I will be doing something rewarding and wonderful, not to mention having a bit of fun.
Detour planned for New Orleans. Watch out Louisiana.
We're not just working all the time. We have worked on trips to the movies, dinner trips and the ultimate fun time; A WEEKEND IN NEW ORLEANS!! The trouble with Lucedale, MS is that there is not a whole lot to do but New Orleans is right there so why not just hop on over to Louisiana for a weekend?
All in all, this is shaping up to be a great trip! It hasn't been easy to get here but after months of fundraising and events and planning, Sunday is the day we leave for the South. A week of good work and good memories to be made. A trip to New Orleans. Car rides. Something I didn't know I would be excited for would be the fact that we are not to take laptops with us. A week away from technology and the internet is something I've wanted to do in the past but I haven't exactly had the means (or the excuse/willpower) to do so. Now, I am forced to get off the computer and enjoy the experience in full.
Are you interested in Alternative Spring Break? Let's talk!